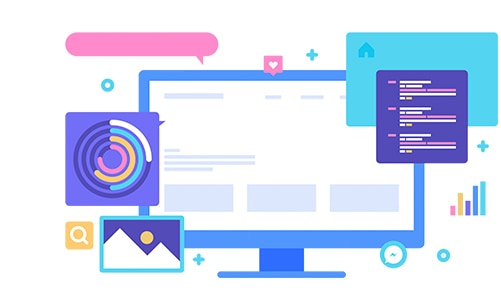 Creation of tailor-made websites and web development
Simple showcase website, corporate and business website, online store, professional blog, we offer solutions that meet your needs.
We take care of all the stages of creating your website.

Creation of websites adapted to your needs
Research and graphic creation, webdesign
HTML / CSS integration of graphic models
Classic content managers and e-commerce

Accessibility, compliance with W3C standards
Natural SEO, SEO
Responsive webdesign, mobile and tactile media
Hosting and management of your domain names
Maintenance, backups, updates, statistics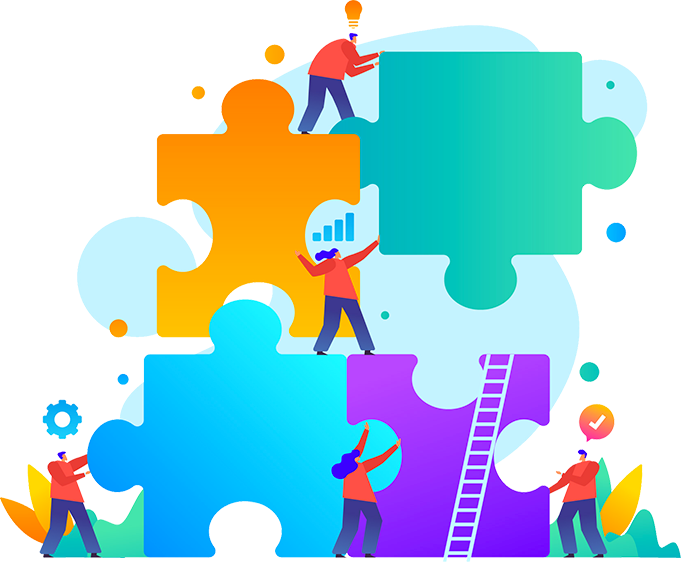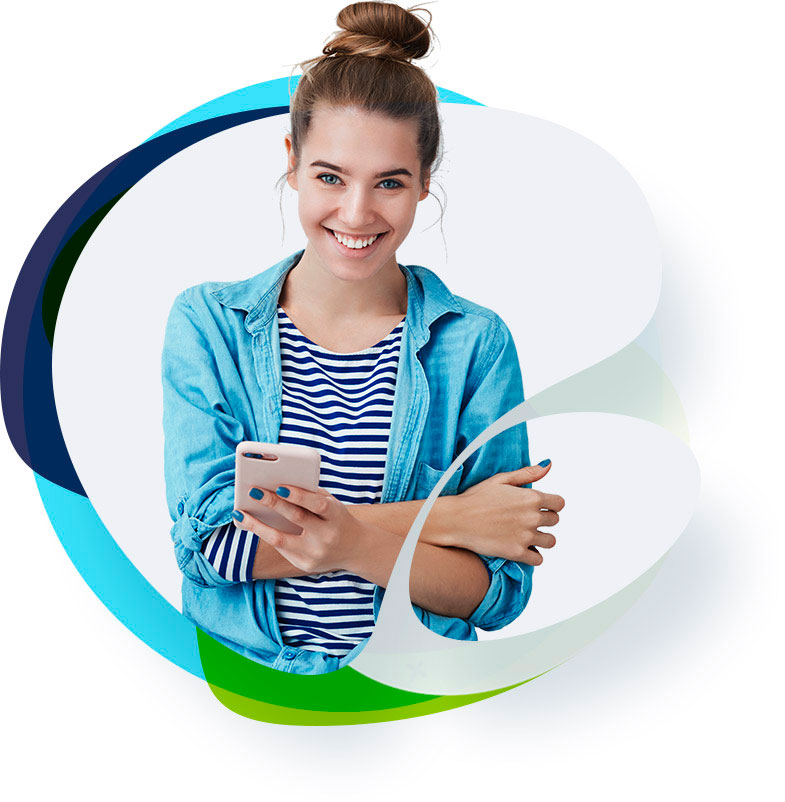 Our guarantees
for your website
Whether it is a website creation or a redesign, we make sure to be proactive to meet your needs and offer you original and innovative solutions. Our website creation services are complete and delivered turnkey. We take care of all the stages of research, creation, development, referencing and deployment of a site.
Our services are fully developed and delivered turnkey.
You own your site, your hosting and your domain names.
All our websites are fully dynamic and manageable.
Add unlimited pages to your site at no additional cost.
All of our sites are developed to give you more independence. A real content manager adapted to your website is set up, it will allow you to modify your content at will, create or delete pages, etc. We generally opt for the WordPress CMS, it is a modern, efficient and secure web solution that uses the latest web technologies.
Our goal is also to train you in the use of this tool. You will be both the owner of your website, but also its webmaster. You will be independent and free with your website.

Features
for your website
Here is a selection of features that we commonly put in place when creating our websites :
Managing news or articles

Event and calendar management
Creation of discussion forum
Private member area management
Multilingual management
Collection of emails for newsletter
Secure online payment
Online ad management
Photo galleries, picture albums
Contact and tailor-made forms
Taxonomy management
Management of content types
Slideshow of images, animated sliders
Online booking
Integration of advertisements
Planning and calendar management
Interactive map integration
Social media integration
Adding videos, photos, music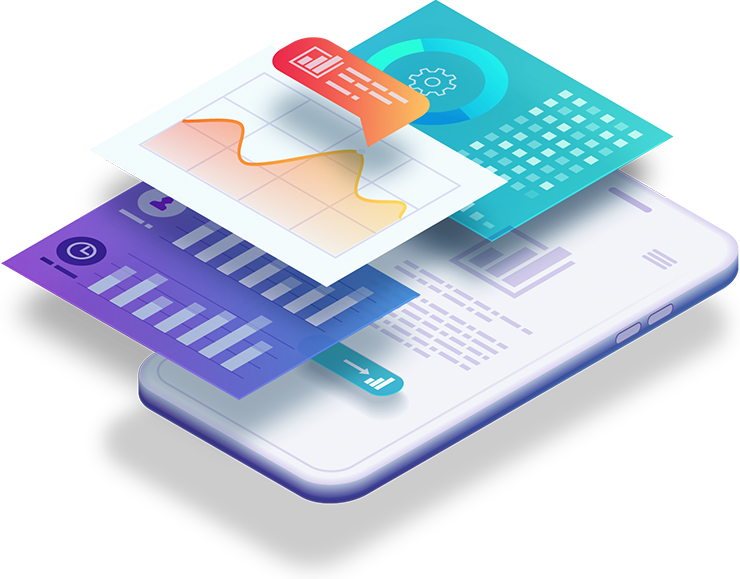 Develop and bring your website to life
A website creation or redesign project comes with no less important details that will make the final quality of your website.
Think mobile thanks to the adaptability to mobile and / or touch terminals (smartphones, touch tablets, etc.) of your website. Offer regular content to your Internet users by updating your content, publishing news, sending information emails to your Internet users and developing your presence on social networks such as Facebook, Twitter, Google Plus, Viadeo, Youtube, etc.
We offer you the possibility of hosting your website and ordering your domain names. We advise you to choose the appropriate domain name and the appropriate hosting for your website.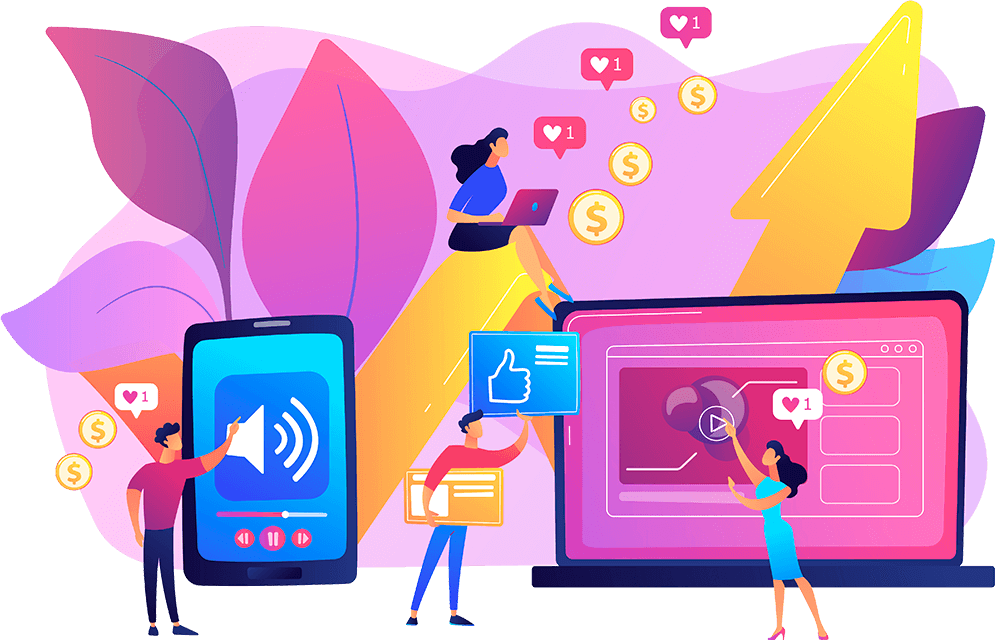 The Best Solutions for Our Clients
Ad nec unum copiosae. Sea ex everti labores, ad option iuvaret qui. Id quo esse nusquam. Eam iriure diceret oporteat.
Tritani periculis vix an. At eam nostrud eruditi, his quem purto nulla an.
Tritani periculis vix an. At eam nostrud eruditi, his quem purto nulla an.
Tritani periculis vix an. At eam nostrud eruditi, his quem purto nulla an.
We are Exclusive
Solution Agency
Ea pro tibique comprehensam, sed ea verear numquam molestie. Nam te omittam comprehensam. Ne nam nonumy putent fuisset, reque fabulas usu ne.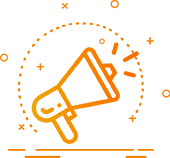 Media Promotion
Maecenas elementum sapien in metus placerat finibus.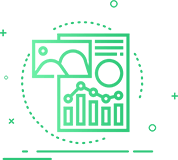 Infographics Content
Maecenas elementum sapien in metus placerat finibus.